Course details
«Dream Oyster Course» 5,000 yen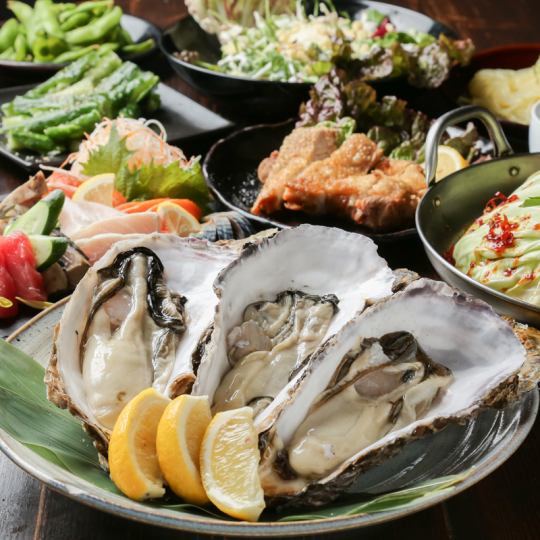 By using a coupon5000 Yen
(tax included)
Reservation deadline

Three days before the desired store date until 23 o'clock
Available days for reservation

Monday - Sunday - Public holidays - Holidays
Recommended for those who want to enjoy a little luxurious banquet today ♪ Luxury course using "Ishinomaki 4 Years Dream Oyster" that grew big in all oysters ◎ Including fresh "raw oysters", various recipes We will offer you.Please enjoy the fine oysters to your heart's content!
Course menu
◇ Assorted 2 types of appetizers
◇ raw oysters (4 year old dream oysters from Ishinomaki)
◇ fried with oyster shell
◇ Oyster sake bake
◇ Oyster shabu-shabu or baked oyster
◇ Oyster rice cook or oyster chashike
◇ Today's dessert
※ The dish contents, we will offer recommended items according to the season and purchase situation.
※ Here we are introducing one example of one day.
※ All oyster dishes are using 4 year old dream oysters from Ishinomaki.
2018/09/11 update